Vision 24
24" 4K HDR Monitor

Every Detail Matters.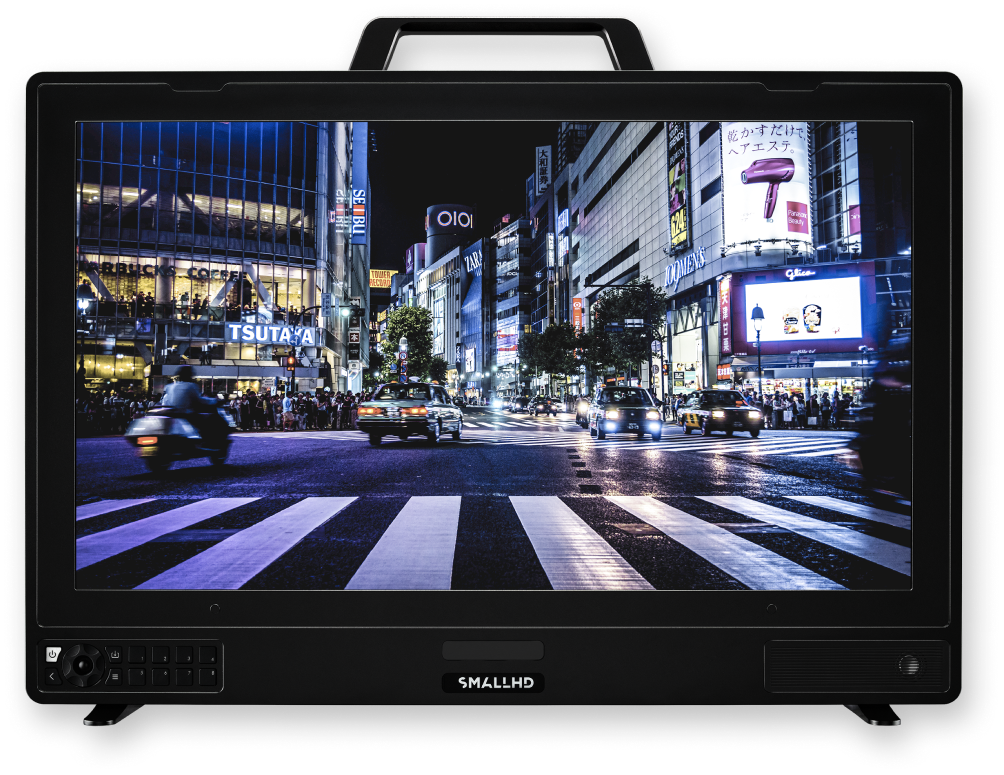 Vision 24 allows you to see as your camera sees. Engineered to equal modern sensors' increased sensitivity to highlight and lowlight image retention. Powered by SmallHDR™, a proprietary Full-Array Local Dimming (FALD) hardware that enables nuanced control of over 2100 zones, rendering hyper-sharp contrasts with deep blacks, crisp highlights, and a stunning 10-bit color depth. Ideal for use in any production environment where HDR monitoring is a necessity, Vision 24 provides the added security that every detail is captured.
Starting at: $14,999
Order Now
1,000,000:1
Contrast Ratio
Vision 17
17" 4K HDR Monitor

Go everywhere. See everything.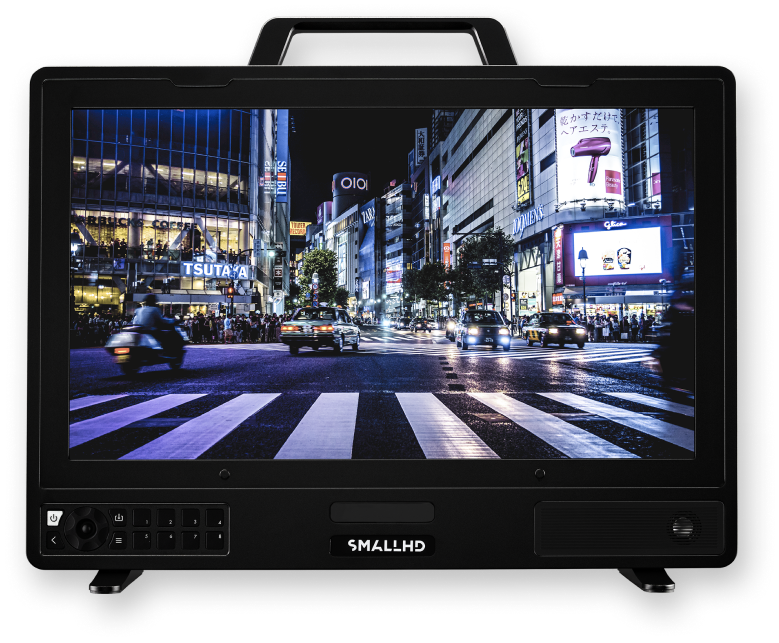 The first 17" mobile monitor for 4K HDR production. Employing the same SmallHDR™ dual-modulation hardware as Vision 24, this 17" FALD counterpart boasts over 2400 zones, with 1000nits of brightness to achieve perfect uniformity in contrasts & latitude, with even deeper blacks and greater highlight detail. Compact, durable, and lightweight, Vision 17 is capable of traveling to any on-set environment.
Starting at: $9,999
Order Now
1,000,000:1
Contrast Ratio
OLED 22
22" 4K Reference Monitor

For the color purist.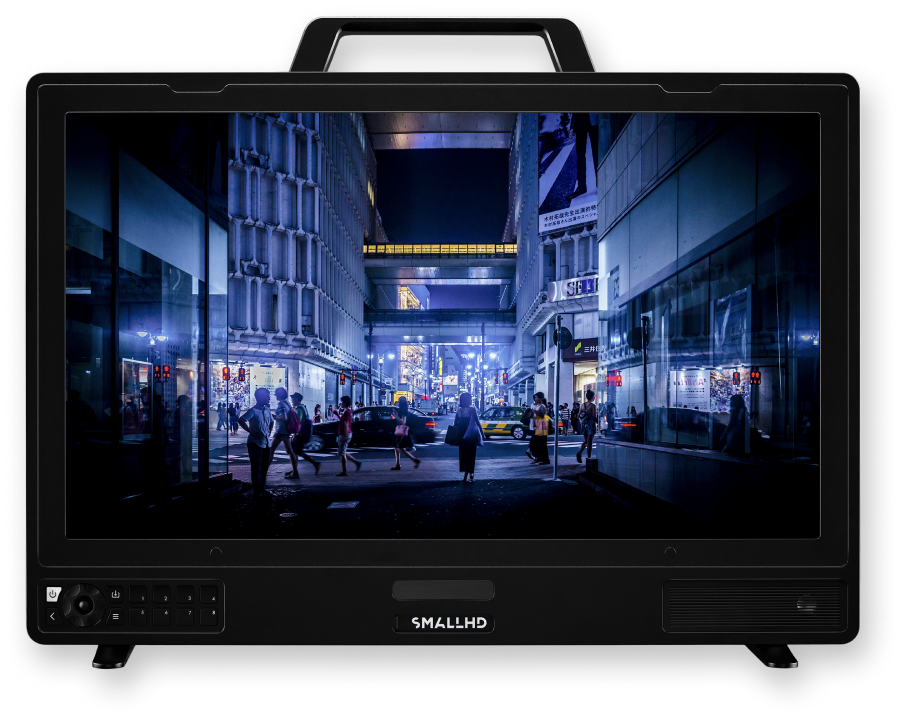 OLED 22 is a stunning new entry into the reference monitor space and SmallHD's new standard for color perfectionists. Featuring a >1,000,000:1 contrast ratio with an absolute black point, and 100% P3 / 135% Rec 709 color gamuts that generate beautiful, true-to-life color accuracy. OLED 22 has virtually no image degradation at any viewing angle, providing a real-time image as vivid and pristine as the final output.
Starting at: $14,999
Order Now
True Black
>1,000,000:1 Contrast Ratio
9.3 lbs
Ultra Lightweight
Cine 24
24" 4K High-Bright Monitor

Let there be BRIGHT.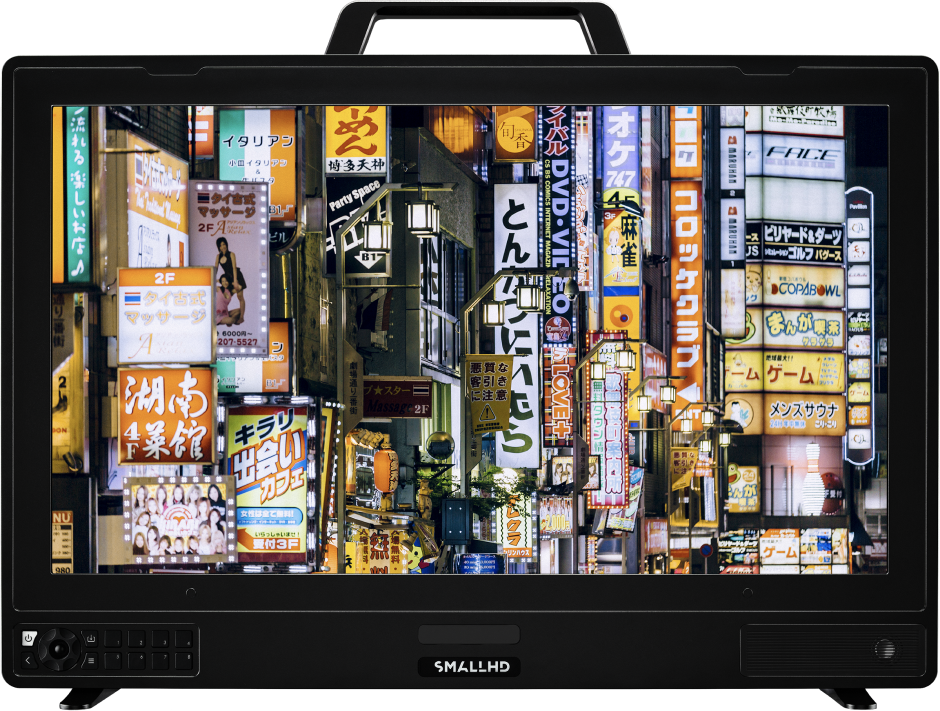 Cine 24 brings 4K monitoring everywhere. 1350nits of sustained brightness enables clear viewing in bright daylight environments, which eliminates the need for a sun hood or viewing tent. Small4K™ Video Processing Architecture offers a total 4K Input / Output workflow with 4x 12G-SDI hardware and PageOS 4 Quad-View* for multiple 4K-input viewing. Lightweight for faster setup & teardown, this monitor is the all-around solution as a director's monitor or for production & broadcast video villages. Cine 24 is SmallHD's ultimate production workhorse.
Starting at: $5,999
Order Now
10-bit (8+2)
Color Bit Depth
PageOS 4
SmallHD 4K Production Monitors are powered by PageOS 4, the most sophisticated SmallHD toolset yet. Beyond a host of improvements for simplicity and speed, PageOS 4 supports a streamlined color-calibration experience with Color Pipe, an intuitive rendering tool that accurately converts log formats into SDR and HDR. PageOS 4 includes significant upgrades in user page presets, 4K HDR (PQ) waveforms, and improved false color, as well as the same dependable features known to users of previous Pages OS-equipped monitors.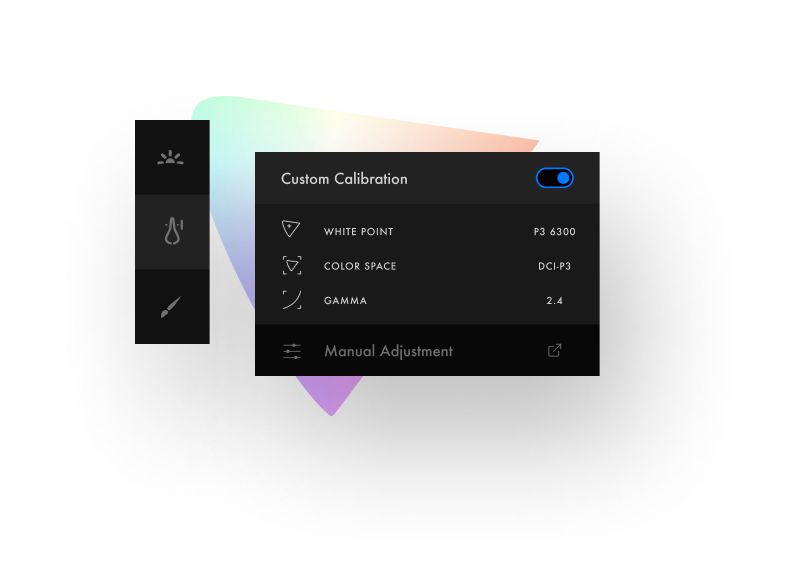 Powerful 4K HDR Toolset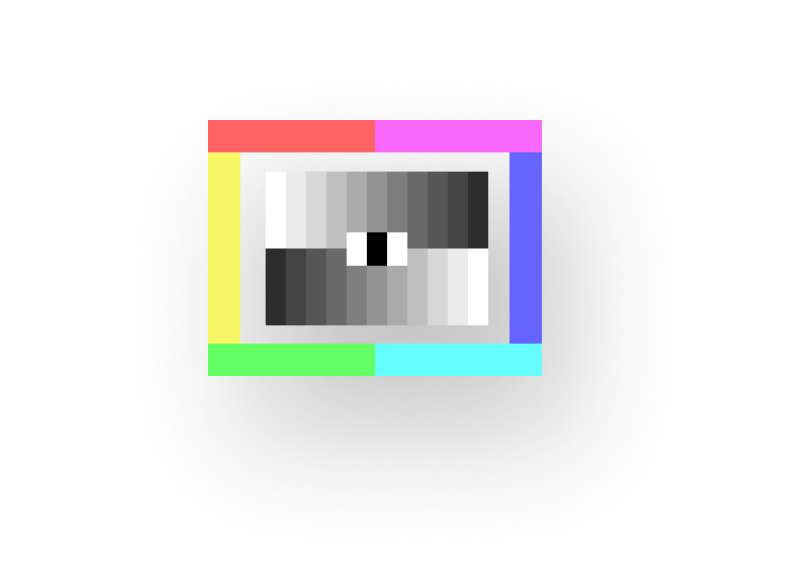 Easy Calibration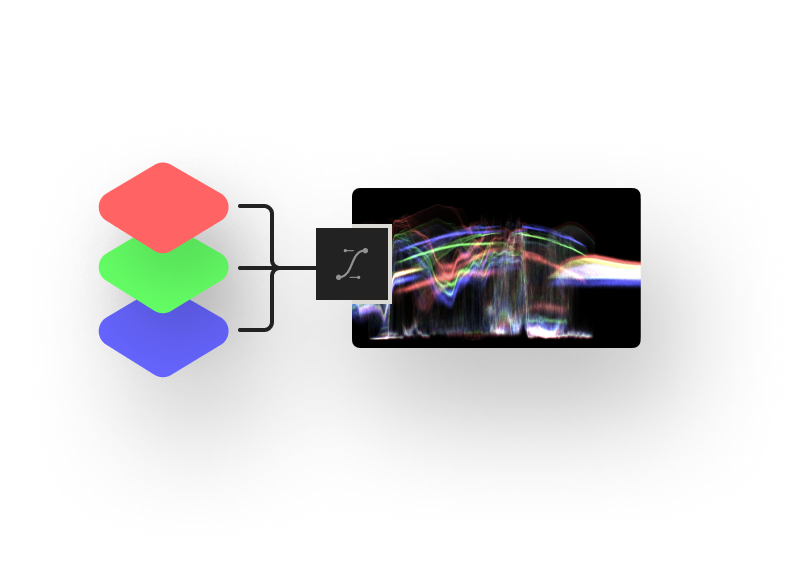 Intuitive Color Pipe
Preset Custom Page Options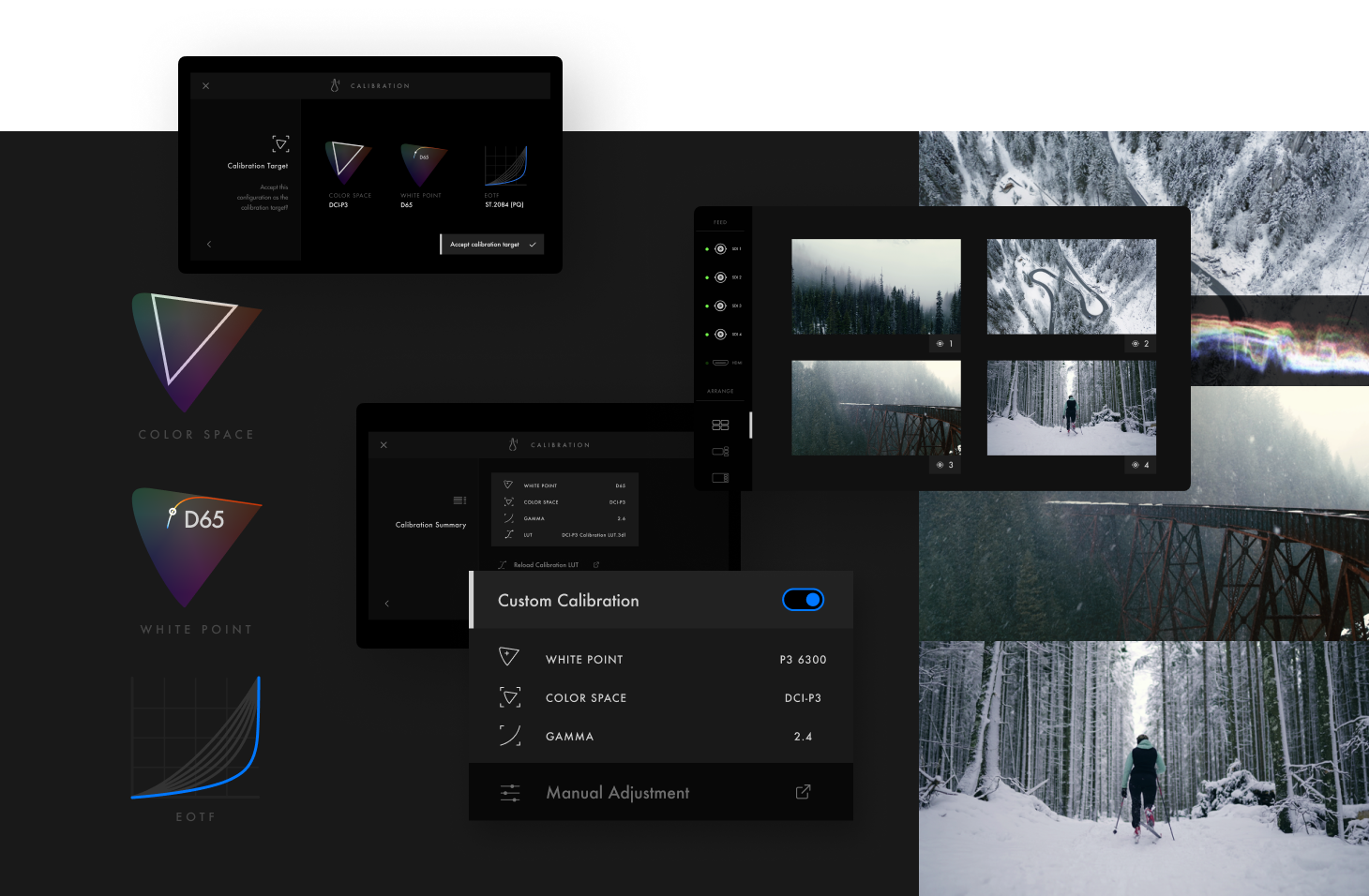 Be the first to know availability & news